מרכז שניידר לרפואת ילדים בישראל - homepage


Skip page content
The Department of Pediatrics "C"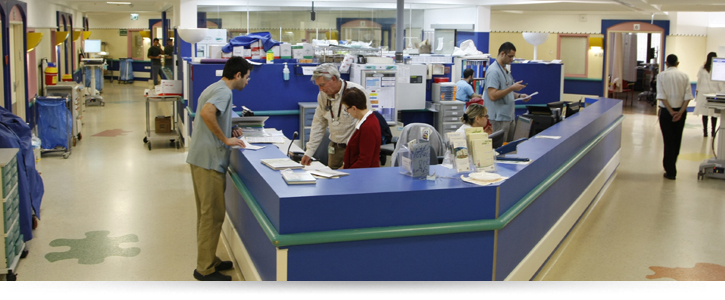 The Department treats children from all over Israel who are suffering from a range of medical disorders and require hospitalization. The department is the only one in the country which admits children both pre- and post-liver or kidney transplantation.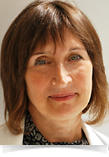 Director of the Department
Dr. Irit Krause
Visiting Hours
Sundays to Fridays, 09:00-20:00
Shabbat, 09:00-21:00
Location: 7th Floor
Tel: 972-3-9253775, 972-3-9253148
Fax: 972-3-9253488

Deputy Director
---
Prof. Liora Harel



Senior Physicians
---
Dr. Liat Ashkenazi
Prof. Efraim Bilavsky
Dr. Eran Rom



Head Nurse
---
Rachel Geva



Doctors' Rounds
---
09:30-10:30 - Departmental Director's morning rounds accompanied by senior physicians and duty physician
10:00-12:00 - Attending physician
12:00-15:30 – Senior physician accompanied by the attending physician
Parents are requested to be present during doctors' rounds
Parents are encouraged to approach doctors with any questions and requests



Hospitalization
---
Schneider Children's was established as a dedicated children's facility with the emphasis on their special needs and hospitalization conditions, from the architectural design and operating an educational center to leisure time activities and a supportive environment for patients and their families.


Treatment Nurse Coordinator
---
The nursing staff in the department works around the clock in three shifts. At the start of every shift, each nurse accepts the responsibility of a number of children to ensure that each child receives individual and professional attention. Nurses may be approached with any question or request.
Appointment with the Departmental Director
---
Dr. Irit Krause, Director of Pediatrics "C", is available for meetings every day between 11:00-14:00. Kindly speak directly with the Head Nurse to arrange an appointment.



Appointment with the Head Nurse
---
Head Nurse Rachel Geva is available to respond to questions and requests every day between 10:00-14:00. Kindly arrange an appointment directly with her.



Discharge
---
The decision to discharge a child is made during doctors' morning rounds. The discharge letter will be prepared following examination by a doctor and delivered towards 15:00. Instructions for continued care and required follow-up will be given at the time of discharge.



Research Activities
---
Congenital cytomegalovirus (CMV)
New vaccinations for infants
Suppression of inflammatory mechanisms for septic arthritis
Pre- and post-operative care for organ transplant recipients