מרכז שניידר לרפואת ילדים בישראל - homepage

Skip page content
The Organ Transplantation Division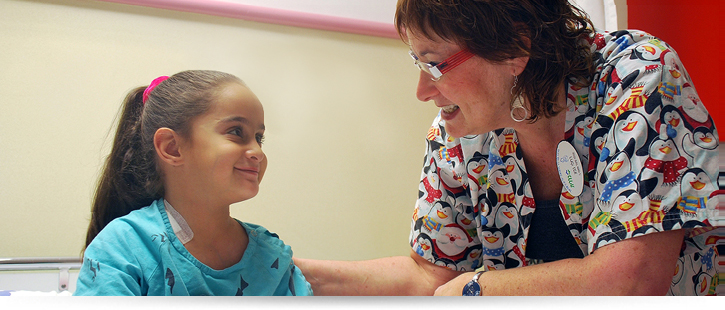 The Organ Transplantation Division at Schneider Children's conducts the majority of organ transplants in infants, children and adolescents, and serves as a national pediatric transplantation center for pediatric kidney and liver transplantation. The success rate is on a par with leading medical centers in the world.
Organ transplantations are made possible through the courage of families who in their darkest hour of adversity and loss of a loved one, consent to donate the organs. Some transplants - a kidney or liver lobe - emanate from living-related donors. Schneider Children's is one of the few centers in the world capable of conducting marathon transplantations, a series of consecutive procedures during which scores of team members perform life saving surgeries simultaneously in several operating theaters.
The Herman Tob Memorial Fellowship
The Herman Tob Memorial Fellowship for Pediatric Liver Transplantation was established by the Tob Family of Belgium in 2012. The Fellowship encompasses a two-year training program under the supervision of Prof. Raymond Reding, Head of the Pediatric and Transplant Unit at Saint-Luc University Hospital in Brussels. The first fellow, Dr. Michael Gurewitz, serves in Schneider Children's Pediatric Liver Transplantation Unit.


Tel: 972-3-9376528
Fax: 972-3-9376582
Emergencies: Referral to the Transplant Coordinator, 972-50-6264775


Senior Physicians

---
Dr. Gabi Amir, Senior Cardiac Surgeon
Dr. Sigal Eisner, Head of Kidney Transplantation
Dr. George Frenkel, Director of the Cardiothoracic Surgery Unit
Dr. Michael Gurevitz, Head of Liver Transplantation
Dr. Beni Medalion, Director of the Heart and Lung Transplant Unit at Schneider Children's
and the Rabin Medical Center
Dr. Avitar Nesher, Head of Pancreatic and Colon Transplantation



Kidney Recipients Follow-Up (Nephrology Clinic):
---
Prof. Miriam Davidovits
Dr. Roxanna Klepper
Dr. Irit Krause


Liver Recipients Follow-Up (Gastroenterology and Nutrition Institute):

---
Dr. Yael Mozer
Dr. Ari Silbermintz
Transplant Coordinators

---
Rachel Beregrin
Naomi Zanhandler (kidney transplants)


Medical Services

---
The medical team in the Transplantation Division includes transplant surgeons, pediatric anesthetists, gastroenterologists, cardiologists, intensivists and nephrologists; operating room teams; ultrasound technicians; nurses, social workers and dieticians. Each member of the team is an experienced specialist, who underwent advanced training in their particular field at a leading transplantation center in the world. The staff's unique professionalism and team spirit is the human foundation of an exemplary cadre of first-rate experts in heart, lung, kidney and liver transplantations in children.
Since the establishment of the Transplantation Division, more than 500 heart, lung, kidney, liver, pancreas and multi-organ transplants have been conducted. For the first time in Israel, a 16-year-old underwent a multi-organ transplant of a colon, intestine, liver, stomach and pancreas. These procedures are extremely rare and complex, and require great skill, talent and resources that are available only a few centers in the world.
Other successes include:
Transplantation of a mother's liver lobe into her one-year-old daughter

Transplant of a liver and pancreas in a 12-year-old

Transplantation of a liver in a 6-month-old infant, the youngest liver recipient in the country: the infant, born in the 27th week of pregnancy, weighed only one kg

Heart transplantations in two brothers and a liver transplantation in the third

Domino transplant: a patient with Cystic Fibrosis received a new heart and lungs and donated her own heart to another child

Pre-Transplantation

---
Prior to surgery, transplant candidates undergo tests for tissue matching with the potential donor, blood tests, heart and lung function tests, and imaging studies (ultrasound and CT). Living donors (kidney, liver) undergo similar testing.


Post-Transplantation
---
The first 48 hours after the operation are the most critical as the child's immune system is weakened due to medications administered in the operating room. The child is hospitalized in the pediatric or cardiac intensive care unit for several days for close monitoring and care by intensivists. Supportive services are also provided such as paramedical and psychosocial assistance.

Comprehensive Care

---
The care of an organ recipient does not end with his discharge from hospital, since the child must travel a long road before returning to normal activities. The Organ Transplantation Division at Schneider Children's places great emphasis on follow-up, comprehensive care of the child and his family following organ transplantation. An integral part of this approach involves support and guidance for parents to ensure that the family's daily routine will continue normally.