Skip page content
Occupational Therapy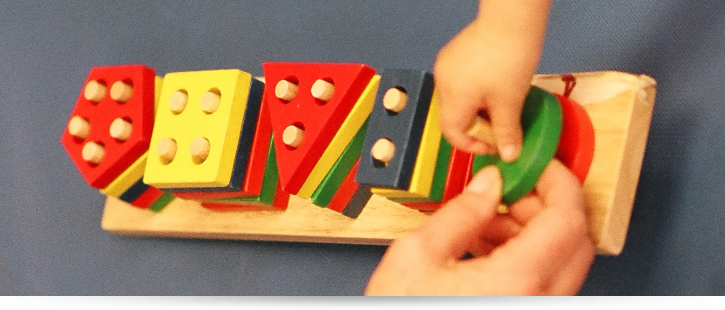 Occupational Therapy is a rehabilitative module, which aims to provide the child with tools and skills to improve his daily functioning. Therapy is accorded to both in- and outpatients. All occupational therapists have undergone advanced training in a variety of therapeutic interventions which allows them to provide the best treatment, and to remain abreast with latest the research and clinical findings.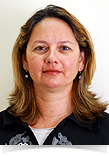 Director of Occupational Therapy Services
Yuliana Eshel

Location: 3rd Floor (entrance level)
Hours: Sundays to Thursdays, 08:00-16:00
Appointments: 972-3-9253345/696, 08:00-15:00
Fax: 972-3-9253255
Email


Student Training and Child Development
Nurit Hellinger
Hand and Burns Rehabilitation
Dana Tolchinsky
Swallowing Disorders with Screening
Yuliana Eshel
Eating Disorders (Hospitalization)
Adi Aviezer
Eating Disorders Team (Day Care)
Adi Shimoni
Eating and Swallowing Disorders Team
Adi Aviezer, Adi Shimoni, Raya Tzartsur, Dikla Barak, Yuliana Eshel
Hand and Burns Rehabilitation Team
Dana Tolchinsky, Debbie Rosenzweig
Child Development Team
Irit Dar, Laila Najer, Nurit Hellinger, Raya Tzartsur

Services
---
Developmental disorders

Assessment of respiratory function and treatment

Neurological assessment and rehabilitation

Post-operative rehabilitation following orthopedic, plastic and neurosurgeries

Sensory processing dysfunction

Perceptual/cognitive function

Fine and gross motor movement function

Feeding, eating and swallowing disorders (videofluoroscopy)

Cognitive assessment pre- and post-neurosurgery

Initial rehabilitation prior to a long-term rehabilitation framework

Initial rehabilitation for burn victims

Appropriate linen covers pre- and post-surgery of the upper thigh with rehabilitation

Appropriate pressure dressings for burns and scarring

Counseling attending medical and para-medical personnel

Counseling within the educational framework


Our Vision
---
Occupational Therapy Services ensures that close collaboration is maintained with all multidisciplinary personnel (doctors, nurses, dieticians, physical therapists, psychologists, communication technicians, and social workers) involved in treating the child and his family, in accordance with Schneider Children's "whole-child-care" therapeutic approach.
The formulation of an individual therapeutic program for the child is based upon comprehensive evaluation and diagnosis. Counseling and guidance for the family is provided at all stages. Family members are encouraged to actively participate in the decision-making process and ongoing care, while taking the child's educational needs into account at the same time.

Referrals
---
Letter from the community physician together with the payment guarantee
Referral by doctors at Schneider Children's