Skip page content
The Institute of Gastroenterology, Nutrition and Liver Diseases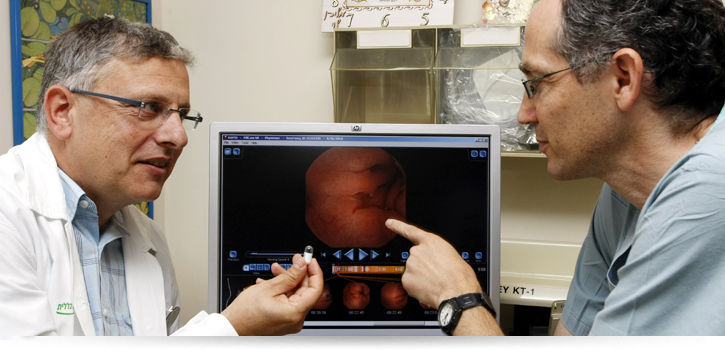 The Institute of Gastroenterology, Nutrition and Liver Diseases serves children with disorders of the digestive system, liver, pancreas and nutrition. The Institute is the largest of its kind in Israel and treats children from all over the country. It aims to be a home for its patients and to continue to be among the leading medical institutions in the world through encouragement and advanced professional training and research of the highest standards.

Location: 6th Floor
Hours: Sundays to Thursdays, 08:00-16:00
Tel: 972-3-9253673 - Between 08:00-14:00
Fax: 972-3-9253104
Appointments: 972-3-9253210, Sunday-Thursday 08:00-15:00; Holiday eves and intermediary holidays, 08:00-12:00
Appointment Form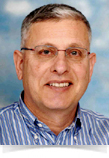 Director of the Institute
Prof. Raanan Shamir

Deputy Director and Acting Director of the Unit and Endoscopic Service
Dr. Ari Silbermintz

Senior Physicians
---
Dr. Yael Mozer-Glassberg - Director of the Pediatric Liver Transplantation Service
Dr. Dror Shouval
Dr. Noam Zevit
Dr. Vered Nachmias-Friedler
Dr. Orit Waisbourd-Zinman
Dr. Michal Rozenfeld Bar-Lev
Dr. Anat Guz-Mark
Dr. Manar Matar
Dr. Michael Gurevich – Head of the Pediatric Transplantation Surgery Unit



Head Nurse

---
Hava Fleishaker




Medical Services

---
Gastrointestinal Disorders

National referral center

Pre- and post-colon transplantation

GI hemorrhaging

Recurrent or chronic abdominal pain

Eosinophilic esophagitis and gastroenteropathy

Inflammatory diseases such as Crohn's, colitis

Intestinal diseases such as Celiac

Malabsorption disorders

Constipation

Esophageal infections and reflux (GERD)

Chronic diarrhea

Hyperlipidemia

Intestinal dysfunction

Growth deficiency and malnutrition

Polyps

Liver Disorders

---
Liver transplantation
Liver diseases


Nutritional Disorders
---
Treatment and research of intestinal problems

Bowel failure (pre- and post-transplantation)

TPN (Parenteral Nutrition or IV Nutrition)

Nutrition during infections of the bowel and prevention

Hyperlipidemia (high cholesterol and triglycerides)

Food allergies


Liver Transplantation Clinic

---
The clinic treats liver recipient before and after transplantation and provides long-term follow-up.
Hours: Sundays, Mondays, Tuesdays, Thursdays, 08:00-12:30
Appointments: 972-3-9253673, 08:00-15:00
Minimal Invasive Diagnostic Procedures
The majority of diagnostic techniques and treatment are conductive with instrumentation specially adapted for children, with the emphasis upon non-invasive procedures.
Upper and lower endoscopy
Endoscopic gastrostomy
Video capsule endoscopy
Biopsies of the digestive tract and liver
Bowel polypectomies
Dilation of narrowed vessels
Varicose veins ligation
Manometry (pressure and motility)
PH-metry
Lactose and fructose intolerance
Metabolic REE tests (Resting Energy Expenditure)
Body composition tests (BIA Air, plethysmography)



Research
---
Institute staff actively conducts a broad range of research, and regularly publishes papers in leading medical journals and makes presentations at local and international medical conferences. The Institute is also active in training medical students,
pediatricians and residents in all aspects of gastroenterology, liver diseases and nutrition. Over and above the research and training program, the Institute's diagnostic laboratory performs most of the tests for gastrointestinal anomalies.


Referrals
---
Letter from the community physician or communications technician, together with the payment guarantee
Referral from doctors at Schneider Children's