מרכז שניידר לרפואת ילדים בישראל - homepage


Skip page content
The Enuresis Clinic (Bed-Wetting)

Bed-wetting diminishes a child's self-confidence, causes most children enormous shame and prevents them from participating in social activities such as hiking or sleeping over at friends. The team of experienced specialists treats children from the age of 5, who are accorded a comprehensive physical examination and all-embracing care. Following precise diagnosis, a tailored treatment plan is formulated.

Director of the Department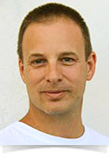 Dr. Roy Morag


Location: 5th Floor
Hours: Sundays, 15:00-18:00
Tel: 972-3-9253177, Sundays, 15:00-18:00, or leave a message
Email: wettingcm@clalit.org.il
The Enuresis Clinic at Schneider Children's is reducing its activities and will therefore
not be receiving any new referrals. The clinic will continue to provide follow-up treatment
to patients who have already begun treatment at Schneider Children's.
For follow-up care appointments, kindly leave a message at 03-9253177 or
write wettingcm@clalit.org.il



Medical Services
---
Clinic staff has developed an effective therapeutic model to treat enuresis, which is adjusted individually to each child and his family. Initially, parents fill in a detailed questionnaire while the child undergoes a physical examination of the abdomen, lower spine and lower limbs to rule out any medical disorder.
Further assessment includes:
Checking the period of enuresis, its frequency and type (night or day wetting)

Examination of disorders and infections of the urinary system

Examination and diagnosis of kidney function and capability

Attention to other medical conditions such as metabolic disorders (eg. Diabetes), neurological or neurodevelopmental conditions, and obstruction of the airway passages
The child will also undergo an ultrasound of the bladder to obtain information concerning voiding and residual urine after voiding. Following assessment, possible therapies are shared with the parents, such as behavioral therapy and medication.


Referrals

---
Treatment of Enuresis is not included in the basic basket of medical services and a nominal fee is charged. Health organizations participate in the cost of the child's treatment through supplementary insurance programs.