Skip page content
Ayelet Shaked Appointed Chair of Friends of Schneider Children's
Ayelet Shaked has been appointed Chair of the Association of Friends of Schneider Children's that supports the medical center. Shaked will take up her post in April 2023
Date: 29.03.23 | Update: 29.03.23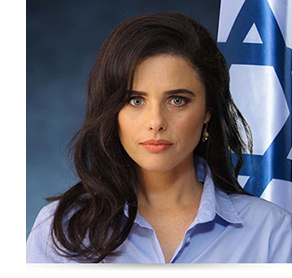 Ayelet Shaked has been appointed Chair of the Association of Friends of Schneider Children's that supports the medical center. Shaked will take up her post in April 2023.
Shaked serves as Chair of the Carden real estate group, and previously served as the Minister of Justice and a member of the Security Cabinet. She will take over from Avigdor Yitzhaki, who has filled the post for the past two years.
Dr. Efrat Bron-Harlev, CEO of Schneider Children's, said that "the management of Schneider Children's and I wish the best of luck to Ayelet Shaked and the Friends Association and may they attain much success and fruitful accomplishment. I am sure that Ms. Shaked's experience and broad public service over the years will greatly enhance the joint efforts of the hospital staff and Association on behalf of our patients. I would like to thank the members of the charity and especially the outgoing Chair, Mr. Avigdor Yitzhaki, for his wonderful efforts on behalf of the hospital and the children."
Ayelet Shaked noted that "Schneider is one of the finest pediatric hospitals in the world and I am happy to contribute to its development and achievements. The hospital saves lives every day and it is a privilege for me to take part in this noble undertaking."
The Association of Friends of Schneider Children's accompanies and supports the operation of the hospital and has done since its inception in 1992. The charity assists in the development and advancement of the medical center in many areas including opening new units, equipment acquisition, special projects and research studies. The members are all volunteers, some of whom have been active since the hospital's establishment.