Skip page content
New Ties with CHOP
A delegation from the Children's Hospital of Philadelphia (CHOP), among the leading American hospitals, signed an agreement of collaboration with Schneider Children's
Date: 30.08.22 | Update: 01.09.22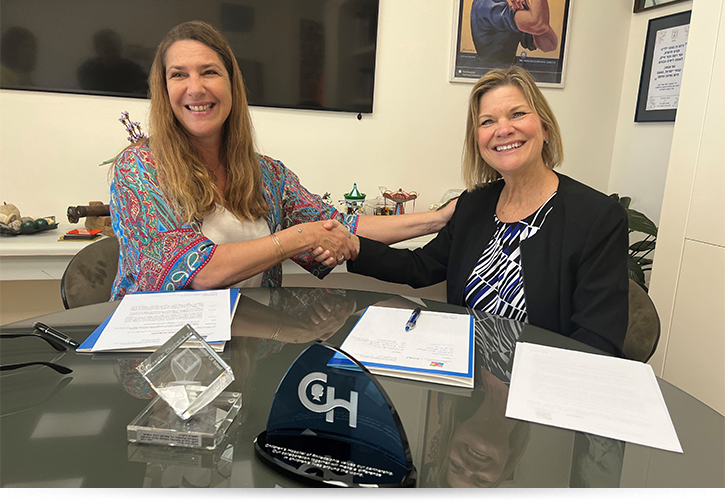 Schneider Children's welcomed a delegation of senior officials from the Children's Hospital of Philadelphia (CHOP), culminating in the signing of an agreement of cooperation.
CHOP is among the leading pediatric hospitals in the US, and is regularly included in the honor listing of the finest children's hospitals in America according to U.S. News & World Report.
As part of the delegation's visit, they met with various teams in Schneider Children's and toured the new glass building slated to open early next year. At the end of the visit, an agreement was signed between the two hospitals, wherein both sides have committed to work together in the area of innovation in pediatrics and children's health, conduct collaborative clinical research studies, and to jointly assess opportunities for the development of various technologies.
Dr. Efrat Bron-Harlev, CEO of Schneider Children's, said that "we at Schneider Children's, the one and only comprehensive center for children in Israel, are pleased to turn theory into practice and grant every child the finest care possible. We are very proud of the relationship with CHOP. We are also aware that this is a significant step that reflects a wonderful friendship whereby we will share the knowledge and skill of both institutions, and together, work towards the advancement of children's health globally."