Skip page content
Another Successful Liver Transplant!
11-year-old's life saved through liver transplantation
Date: 11.08.21 | Update: 19.08.21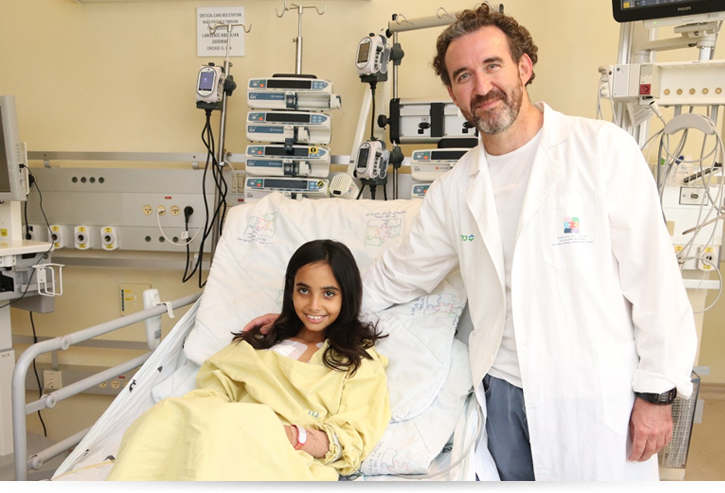 11-year-old Dalel, from a Beduin encampment near Arad, received the gift of life due to the donation of organs. Dalel suffered from a genetic metabolic disease that threatened her life. The emergency liver transplant surgery took place at Schneider Children's.
The transplant team was headed by Dr. Michael Gurevich, Director of the Liver Transplantation Unit, together with Dr. Sigal Eisner, Head of Kidney Transplants, and anesthetist Dr. Igor Tzunzer. Following the operation, Dalel was transferred to the Pediatric Intensive Care Unit headed by Prof. Elhanan Nahum. The procedure was coordinated by Nurse Michal Shafir.
Dr. Gurevich said that "liver transplantation in children is a very complicated operation which requires special preparation by hospital teams and close multidisciplinary coordination. I am please that the smooth teamwork at Schneider Children's enables us to conduct these complex transplants, and this time too it was a success. To see a child begin to function afterwards and feel well is the greatest satisfaction from my standpoint as a surgeon."
Schneider Children's conducts the majority of organ transplantations in children in Israel. Since its establishment, more than 600 transplants of heart, lung, liver and kidneys have been performed in infants, children and adolescents with success rates on a par with leading medical centers in the world.