Skip page content
Nutrition Week
Nutrition Week, which opened across the country, was marked at Schneider Children's through a variety of activities to raise awareness about children's nutrition with the emphasis on tailor-made nutritional plans
Date: 08.06.21 | Update: 29.06.21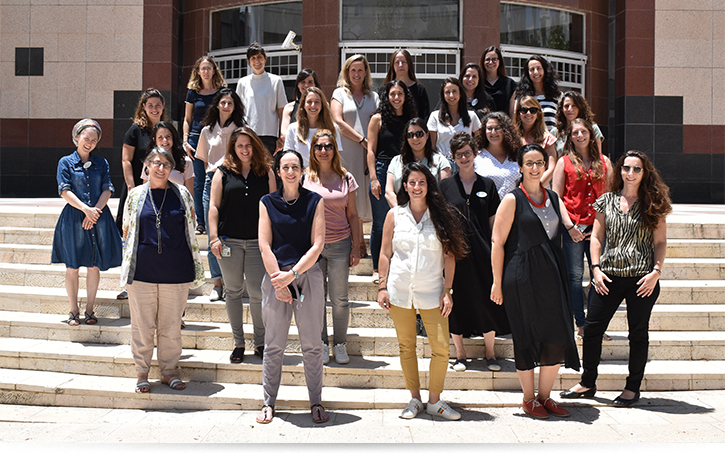 Nutrition Week, which opened across the country, was marked at Schneider Children's through a variety of activities to raise awareness about children's nutrition with the emphasis on tailor-made nutritional plans.
As part of the activities, lectures were given by dieticians from various departments. These can be viewed by the general public on Schneider's Youtube channel. Among the different topics discussed: fussiness and refusal, eating for small children, nutrition for dialysis children, appropriate nutrition for kidney diseases, and more. To view: https://bit/ly/3cdCw6D
Nutrition Week concluded with a farmers' market for hospital employees, where fresh produce was available for purchase directly from farmers. The team of dieticians at Schneider accompanied the activity, advising customers personally about the healthiest food choices.
Dafna Ziv Busani, Director of the Nutrition and Dietary Unit at Schneider Children's, congratulated the team of dieticians at the hospital in honor of Nutrition Week, and said that "nutrition is a key player in the prevention of diseases and recovery, and fulfills a significant role in the range of tools available to raise children to be healthy adults. Broad and all-encompassing knowledge is needed to match the proper foods for children - choosing the right products for premature and tiny infants, as well as children and adolescents suffering from various diseases is challenging and rewarding at the same time. Our dieticians are present in every hospital department and accompany children in all conditions whatever their age."
The Nutrition and Dietary Unit provides a range of nutritional services to children as an integral part of their medical care in the various departments and clinics in the hospital. The Unit is comprised of clinical dieticians who have specialised in pediatric nutrition. Dieticians conduct nutritional assessments and formulate an individual eating plan for each patient according to the latest guidelines available in Israel and abroad. Their work is characterized by professionalism, flexibility, service-oriented, and a singular approach to each child and his family, with the emphasis upon empowerment of the child. Dieticians undergo refresher courses every year and participate in local and international conferences.