Skip page content
Nursing Beyond the Rainbow
Schneider Children's embraces the gay community and adapts itself to the spirit of the times
Date: 02.02.20 | Update: 04.02.20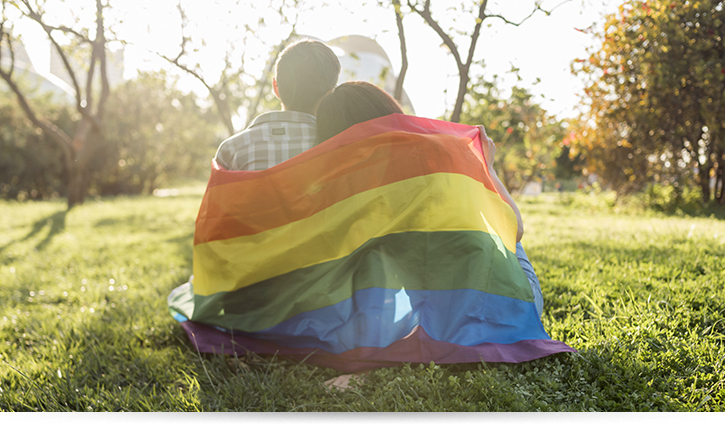 Recently, the Nursing Division at the hospital held a conference on the topic "Nursing Beyond the Rainbow" for professionals in the field of nursing and medicine. Greeting guests at the event, Mrs. Nurit Baruch, Director of the Nursing Division at Schneider Children's, noted that "as part of the International Year of the Nurse and the Midwife in 2020, Schneider Children's chose to initiate the year geared to making the hospital accessible to the gay community."
Keynote speaker was Nurse Ophir Lipshitz, Director of Nursing Shifts at Schneider Children's, who said that "as nurses, we encounter patients, families and employees who belong to all sectors of the LGBT community and it is important that in 2020, we place emphasis on accessible medicine and nursing suitable to all." Lipshitz researched existing literature concerning the gay community and milestones reached over the past 5 decades pertaining to the law, medicine and aspects of society in Israel and abroad.
Other speakers included Mrs. Miri Bialer, Chair of Tehila (lit. glory), which supports parents of homosexuals, lesbians, transsexuals and bisexuals. She shared her personal story and family experience as a mother of two children who came out.
Mr. Yoav Alani presented his personal journey to becoming a parent through surrogacy, the period in the Neonatal Department, and new parenthood. Mrs. Ella Amest from Maavarim (lit. passages) introduced the audience to the trans spectrum. Closing the day's events was Dr. Gal Wagner, family physician from Clalit's Gan Meir Clinic located in the LGBT center, who spoke of the services which have been adapted to the gay community.