Skip page content
2019 Stats
Schneider Children's concluded a productive and fruitful 2019 with impressive stats that signalled continued growth and progress across the board
Date: 23.12.19 | Update: 26.01.20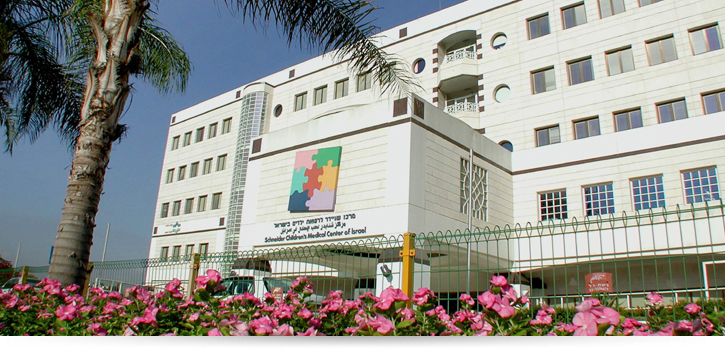 Schneider Children's concludes a productive and fruitful 2019, and makes preparations for 2020:
53,000 children were treated in the Emergency Medicine Department (ER)

59 children were connected to the ECMO system, which replaces heart and lung function

13,500 admissions were registered in the various departments amounting to some 74,000 hospitalization days

36 organ transplantations, including 3 heart transplants among them a 13½-year-old boy; 13 liver transplants; and 20 kidney transplants, one of which resulted from an altruistic donation of a kidney for a 5-year-old

39 infants, children and adolescents underwent bone marrow transplantation

12,000 surgeries were conducted including 470 cardiac and vascular surgeries and about 260 neurosurgeries among which was the removal of a rare tumor from the base of a 7-year-old's skull

1,120 hemodialysis treatments were performed in the Dialysis Unit

1,100 cardiac catheterizations were performed in the Cardiology Institute as well as 450 vascular catheterizations

The Neonatology Department was named for excellence for the third consecutive year according to grading by the Ministry of Health. During 2019, 865 premature infants and newborns were treated in the department of which 165 weighed under 1.750 kg. In the space of one week, in a case of rare coincidence, 12 sets of twins were treated simultaneously

1,000 children were treated in the Pediatric Intensive Care Unit

207,000 visits were registered in the various outpatient clinics and institutes

56 hard-of-hearing children began to hear following cochlear implants in the ENT department and rehabilitation in the Audiology Institute

85 foreign nurses, doctors and residents from Kazakhstan, Romania, Moldavia, Russia, Sweden, Brazil, the Palestinian Authority, China, USA, Poland and Mexico underwent advanced training at Schneider Children's

180 papers were published in professional journals; 530 research studies were ongoing during 2019 among them 200 new studies that began this year

23 matriculation exams were undertaken supervised by the Educational Center

Friends of Schneider Children's raised funds to acquire a unique ultrasound machine for surgery, a flexible endoscope for neurosurgery, a mobile EEG for the Neurology Institute, 20 infusion pumps for the Bone Marrow Transplantation Unit, 4 monitors for sedation during CT and MRI scans, a laser for the Nephrology Clinic, a bronchoscopy tower for ICU, and a cutting edge device for genetic sequencing that will help advance the establishment of an innovative center for genomic diagnosis and treatment of cancer in children

The Our Children Foundation purchased a FACS SORTER to assist treatment of children with hemophiliac cancer in the Hemato-Oncology Department; upgraded the "gifts room" and continued its support of other projects such as "Sababa", a camp for about 50 children with burn injuries; annual financial support for two patients for Shiatsu and Guided Imagery in the Hemato-Oncology Department; purchase of 250 diabetes test kits which are not included in the basic basket of health services; and more

1,500 articles, interviews and stories about Schneider Children's appeared in the various Israeli media outlets
Schneider Children's comprises 270 beds, of which 33 beds are assigned to Day Care; employs 1,500 doctors, nurses and para-medical professionals, who strive to promote the recovery and health of hospitalized children.