Skip page content
Huge Aquarium Installed
A huge and wide aquarium was recently installed in the lobby of the hospital bringing smiles and delight to children and their parents
Date: 10.11.19 | Update: 25.11.19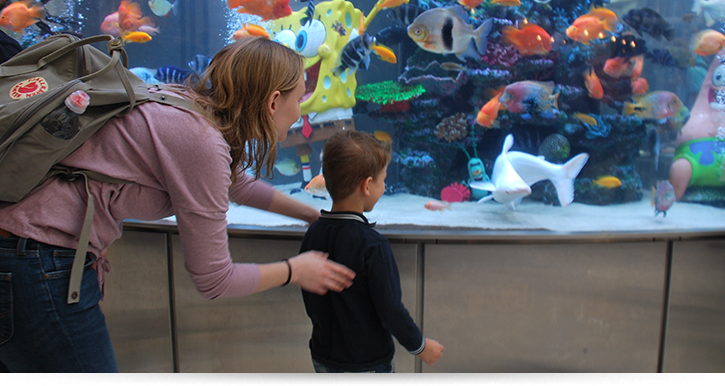 A huge and wide aquarium was recently installed in the lobby of the hospital bringing smiles and delight to children and their parents. Spectacular and colorful fish swim around figures from the beloved TV show Sponge Bob and gives children an opportunity to enjoy colorful underwater life in an unexpected and surprising setting within a children's hospital. The aquarium promotes tranquility and peace through the combination of the water and the silent movement of the beautiful fish.
The aquarium was installed following the contribution of and cooperation between Schneider Children's and the Cloud Communications group, World Viacom and the Nickelodeon TV channel.
Ilan Shemesh, Director of Administration at Schneider Children's said that "Schneider Children's is constantly concerned about our young patients and their needs during hospitalization or clinical visits. As part of our efforts to improve and upgrade services, the large and colorful aquarium was installed near the entrance to the hospital offering maximum viewing. At any time of the day, we see children and their parents watching mesmerized at the colorful fish, and as importantly, smiling and happy together."