Skip page content
Double Joy
12 sets of twins were treated recently at the same time at Schneider Children's, a rare and special occurrence
Date: 01.07.19 | Update: 08.07.19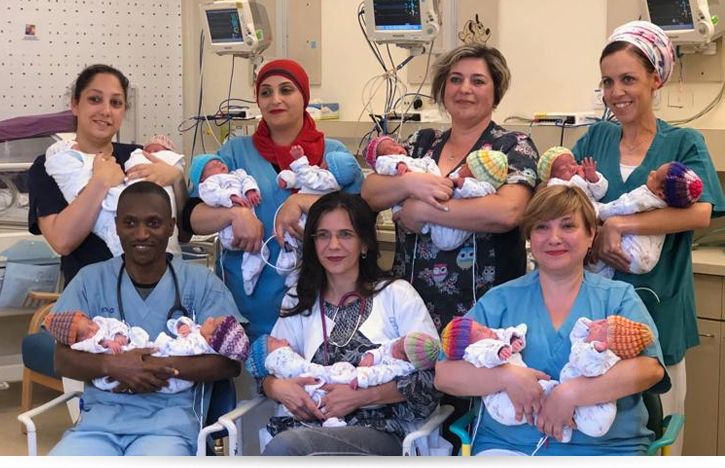 12 sets of twins were treated recently at the same time, a rare and special occurrence. Departmental staff, who routinely treat small preemies, were amazed and excited at the coincidence of so many sets of twins being treated side by side in the department.
Prof. Gil Klinger, Director of the Neonatal Department at Schneider Children's, said that, "I have been working in the neonatal ward for more than 20 years, and I don't remember any time when so many sets of twins were being treated simultaneously. It is exciting for me and the team to see these little infants together, and we hope that they will be discharged home in full health soon."
The Neonatal Department at Schneider Children's was graded as the best unit among 29 other facilities in the country according to a Ministry of Health scale. The department represents a tertiary care center for premature infants and newborns from all over the country, and treats about 1000 patients annually.