Skip page content
Stylist Sandra Ringler appears at Our Children event
Our Children organization opened its 9th season of lecture meetings on January 15, 2018 to benefit the hospital with special guest, Stylist and TV persoanlity, Sandra Ringler
Date: 18.01.18 | Update: 28.01.18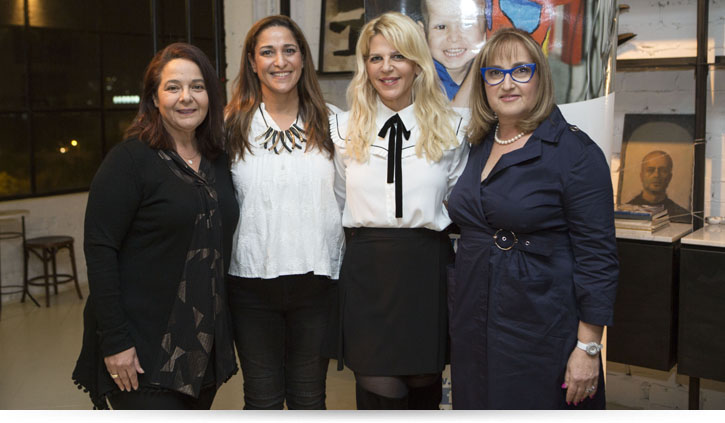 L-R: Nurit Baruch, Hilit Gilad, Sandra Ringler and Odelia Shigris

Our Children organization opened its 9th season of lecture meetings on January 15, 2018 to benefit the hospital with special guest, Stylist and TV persoanlity, Sandra Ringler.
The well-organized event was initiated by Odelia Shigris, coordinator of meetings and lectures at the non-profit and attended by many donors, who, under the banner "Dressed for Success", enjoyed a cocktail reception and presentation by stylist and popular tv personality, Sandra Ringler. Entertainment included a performance by the singer Shai Terry, accompanied on the piano by Avichai Yaakovian.
Nurit Baruch, Director of Nursing at Schneider Children's, addressed the gathering and spoke about the significance of designating funds towards the acquisition of blood test packs for children with diabetes at the hospital, which will be purchased with proceeds from the event.
Our Children is an association of friends and serves as a resource for Schneider Children's. It assists in the important work of the hospital through the support of staff, equipment and technology thus ensuring that children receive the finest possible care. The organization was founded in 1993 by the late Helen Schneider and Iris Langer, and has over the years initiated projects, fulfilled sick children's dreams, forged international ties, and helped to ensure that the hospital remain the leader in pediatric medicine in the country.