Skip page content
2017 Stats
In anticipation of the new calendar year 2018, Schneider Children's reviews accomplishments during 2017
Date: 26.12.17 | Update: 08.01.18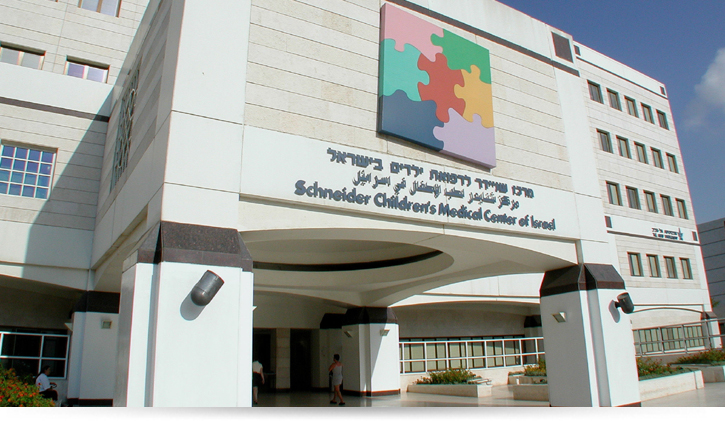 Accomplishments during 2017.
55,000 children were treated in the Emergency Medicine Department (ER)


28 infants and children were connected to the ECMO network, which replaces heart and lung function


13,000 admissions were registered in the various departments amounting to some 75,100 hospitalization days


32 organ transplantations, including 21 children who underwent kidney transplants and 11 children who underwent liver transplants; among those who received a kidney was

22-month-old Alex

, the youngest recipient in Israel in two decades

37 children underwent bone marrow transplantations


12,000 surgeries were conducted including a rare corneal transplant which saved the left eye of a 5-week-old infant from blindness; 400 cardiac and vascular surgeries; and about 270 neurosurgeries, among which was a complex excision of a tumor from a 9-year-old's 2nd vertebra in the cervical spine


1,900 treatments were performed in the Dialysis Unit of which 1500 were hemodialysis treatments and 400 peritoneal treatments


500 catheterizations were performed in the Cardiology Institute


800 premature infants and newborns were treated in the Neonatology Department among them 191 preemies who weighed less than 1,750 kg.


920 children were treated in the Pediatric Intensive Care Unit


202,000 visits were registered in the various clinics and institutes


A chain of 40 strong magnets endangering the life of a 19-month-old toddler was extracted from his colon; a variety of foreign objects were removed from children during the year, among them an earring from an 8-month-old, a pencil cap from a 12½-year-old, and a toy whistle from a 4-year-old


145 hard-of-hearing children underwent cochlear implants in the ENT Unit and rehabilitation in the Audiology Institute after which they were able to start hearing


Over 100 foreign nurses, doctors and residents from various countries including China, Kazakhstan, and Romania underwent advanced training at Schneider Children's


More than 200 research papers were published in professional journals; about 130 new research studies were initiated, augmenting 700 active studies


15,000 balloons made up a huge Channukiah that was placed in the hospital's lobby during the Channukah Festival


16 matriculation exams were undertaken and supervised by the Educational Center


Friends of Schneider Children's funded several projects, and the acquisition of life-saving medical equipment: 6 ventilators and ultrasounds for the Neonatal Department, 5 monitors and documentation systems for the Institute of Gastroenterology, Nutrition and Liver Diseases, 3 monitors for the Bone Marrow Transplantation Unit, 3 integrated blood pressure machines for the ER, and more


Almost 50,000 children visited the Starlight Room, a multimedia center at Schneider established and operated by the Our Children Foundation. Through the foundation, over 60,000 gifts were distributed to hospitalized chidlren as part of the "A Gift for Every Child" program and about NIS850,000 were raised towards the hospital's ongoing needs


2,200 articles, interviews and news items featuring Schneider Children's appeared in the various Israeli media outlets
Schneider Children's comprises 270 beds, of which 35 beds are assigned to Day Care, and employs 1,500 doctors, nurses and para-medical professionals, and administrators who make every effort to promote the recovery and health of patients.