Skip page content
Life-Saving Liver Transplant
4-year-old Kessem-Hodaya Ohayun, who suffered from liver failure due to a metabolic disease, received a new lease on life following an organ donation
Date: 10.10.17 | Update: 18.12.17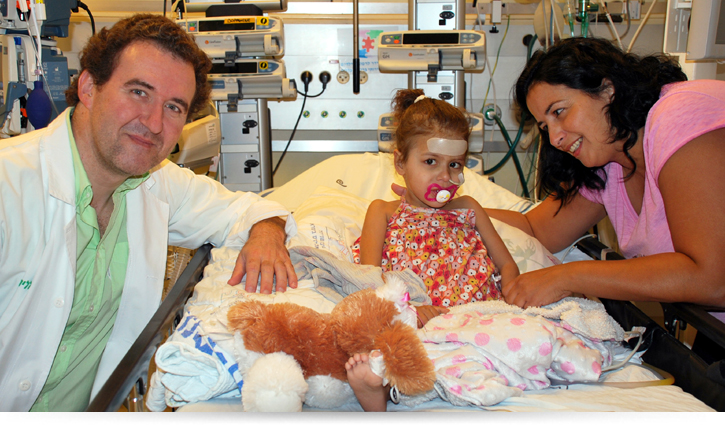 4-year-old Kessem-Hodaya Ohayun, who suffered from liver failure underwent a liver transplant recently at Schneider Children's. This was the second liver transplant for little Kessem-Hodaya. In 2014, she underwent a living-related transplant when her father donated a liver lobe to her. Three years after that transplant, doctors found that the graft was dysfunctioning and due to the deterioration of her condition, she needed another transplant.
The operation was performed by a team in the Organ Transplant Department at Schneider Children's comprising senior physicians Dr. Michael Gurevich and Dr. Sigal Eisner, anesthetist Dr. Eli Simchi, and surgical nurses Ilana Melnick and Olga Yarsko. Kessem was admitted to the Pediatric Intensive Care Unit headed by Dr. Elhanan Nahum following the surgery. Further follow-up is being conducted by a team in the Institute of Gastroenterology, Nutrition and Liver Diseases headed by Prof. Raanan Shamir. The transplant was coordinated by nurse Michal Shafir.
Schneider Children's conducts the majority of organ transplants in children in Israel, and is among the few hospitals in the world able to perform a series of organ transplants at the same time. Since its inception, Schneider Children's has conducted over 500 heart, lung, liver, and kidney transplants in children, with a success rate on a par with leading medical centers in the world.