Skip page content
Preventing Injuries
Schneider Children's offers tips to reduce injury from electric bicycles, motorized scooters, skateboards, and roller blades
Date: 22.07.18 | Update: 26.07.18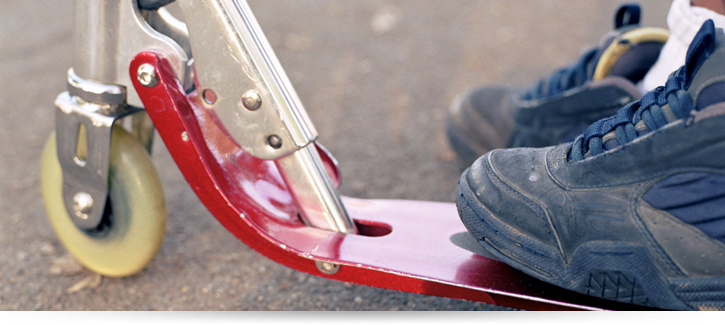 During the summer vacation, there is a sharp rise in injuries of children and youth from electric bicycles and motorized scooters. Prof. Yehezkel Waisman, Director of the Emergency Medicine Department, noted that there is always a greater danger of injury during vacation time, with the number of injuries rising each year from riding bicycles, skateboards, scooters and roller blades.
Following increasing incidents, Schneider Children's issued the following tips to promote safety and minimize injury:
When riding bicycles, electric bicycles, scooters, or rollerblades, protective gear must be worn such as helmets, and elbow and knee pads. Helmets are the most effective way to avoid a head injury, and it should be fitted to the child's head.



Only ride in designated lanes and not on busy roads.



Avoid riding at night.



Should a child be injured and suffer lacerations, the cuts should be treated to stop bleeding and prevent infection and scarring. If the scratches are superficial with no bleeding or foreign bodies, facial injury or damage to the genital area, there is no need for stiches. Place pressure on the cut with a dressing to halt bleeding, wash well with soap and water, apply antiseptic cream such as polydine and cover with a gauze pad. The cut should be checked daily for signs of infection: redness, swelling or oozing. If present, medical assistance should be sought.



Medical attention must be sought immediately if the lacerations are large, deep and continue to bleed after applying pressure for 10 minutes; or if the face or genital area has been affected; or if the injury was caused by a contaminated item. Check whether the child needs a tetanus injection. Do not remove any foreign body from the injured area as this often prevents heavy bleeding. In any event, the child should be taken to the closest emergency room.