Skip page content
Return to Life
14½-year-old Chaim-Daniel Mansherein, who suffered from kidney failure and had undergone hemodialysis treatments for the past two years, was given a new lease on life following a kidney transplant at Schneider Children's
Date: 31.07.17 | Update: 28.08.17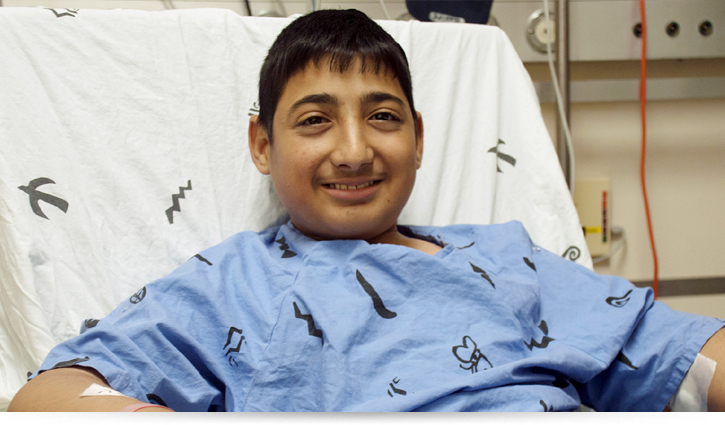 14½-year-old Chaim-Daniel Mansherein, who suffered from kidney failure and had undergone hemodialysis treatments for the past two years, was given a new lease on life following a kidney transplant at Schneider Children's.
The surgical team included senior transplant surgeons Dr. Sigal Eisner and Dr. Michael Gurewitz, and anesthetist Dr. Konstantin Nikarsov. After the operation, Chaim-Daniel was transferred to the Pediatric Intensive Care Unit headed by Dr. Elhanan Nahum. Follow-up care will be handled by the Nephrology Institute headed by Prof. Miriam Davidovits. The transplant surgery was coordinated by Nurse Naomi Zanhandler.
Schneider Children's performs the majority of organ transplantations in children in Israel and is among one of the few pediatric institutions in the world that is able to conduct several organ transplantations at the same time. Since its founding, Schneider Children's has conducted over 500 organ transplantations of the heart, lungs, liver and kidneys in infants, children and adolescents with a success rate on a par with leading pediatric institutions around the globe.