Skip page content
The One and Only Nurse
International Nurses Day 2017 was marked at Schneider Children's with a variety of activities
Date: 14.05.17 | Update: 01.06.17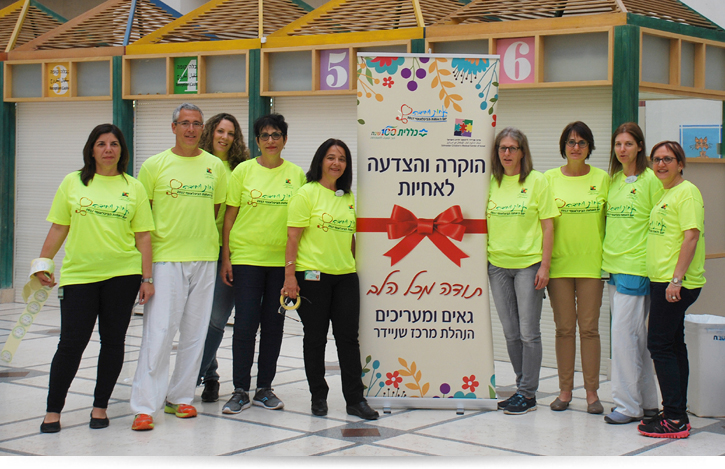 Among the many activities arranged to celebrate International Nurses Day, a coffee and cake stand was placed in the lobby of the hospital to greet employees upon their arrival, and stickers with "We are proud of our nurses at Schneider" were distributed to visitors and throughout the various departments where special meetings were arranged to pay tribute to the nursing staff.
All hospital nurses wore bright-colored shirts with the logo "The One and Only Nurse – we are proud of our nurses at Schneider". Other stickers with "I am proud to be a nurse at Schneider" were place on the private vehicles of nursing staff. Nursing Division administrators visited every department and a raffle took place between nursing teams. The winners received gift vouchers. With the assistance of the team in the Education Center at Schneider, an online survey was arranged to respond to the questions: "Why I chose to be a nurse? And why at Schneider Children's?"
Nurit Baruch, Director of the Nursing Division, praised the professionalism of the nurses, their compassion and sensitivity, and underscored their endless devotion to children in their care and their significant contribution to successful treatment. "The Management of the hospital is proud of the nurses at Schneider and wish them all the best on International Nurses Day".