Skip page content
Clinic for the Advanced Care of Epilepsy
The new clinic for the advanced treatment of epilepsy centralizes the care of children suffering from severe seizures that are resistant to standard medications
Date: 19.03.17 | Update: 20.03.17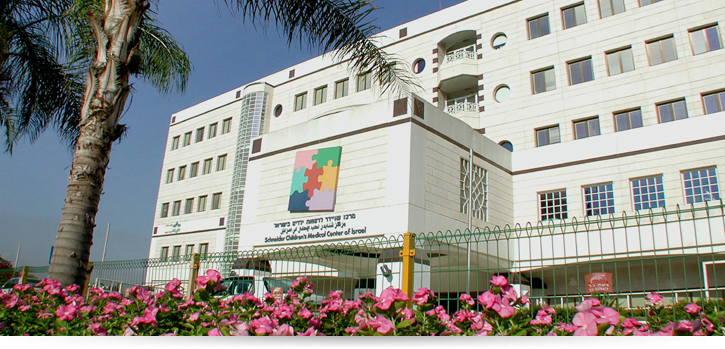 The clinic is part of the Institute of Pediatric Neurology headed by Prof. Yoram Nevo and offers a range of innovative therapies including vagus nerve stimulation (VNS Therapy), cannabis oil rich in cannabidiol, and a ketogenic diet alongside new anti-epileptic drug research studies.
VNS therapy is designed to prevent seizures by sending regular, mild pulses of electrical energy to the brain via the vagus nerve. These pulses are supplied by a pacemaker device, which effectively reduces seizure incidence and strength and, by extension and no less importantly, medication dosage and consequent side-effects, and boosts patient awareness and self-worth. The effects of the pacemaker over the long term contribute significantly to improving the child's quality of life.
The pacemaker is implanted in the neck by neurologist Dr. Gustavo Raiz. Patients arrive at the Epilepsy Clinic for follow-up programming of the pacemaker. Over and above clinical care, the staff conducts joint research studies with other hospitals in Israel and worldwide. Currently under study is extending the efficacy of cannabis oil in the treatment of resistant epilepsy in childhood and the administration of anti-epileptic drugs.
Another alternative to drugs and surgery is the ketogenic diet, a special high-fat, low-carbohydrate diet, that mimics a state of fasting causing the brain to stop working on sugars and replaces this with ketones (chemicals produced by the body when using fat for energy, and known as ketosis). In this way, ketosis is formed in the brain preventing seizures. The diet is based upon consuming fats, low proteins and abstaining from sugars.
The clinic is headed by Prof. Hadassah Goldberg-Stern, director of the Epilepsy and EEG Unit in the Neurology Institute and Dr. Dror Kraus, who joined the staff in the Institute at the beginning of 2016 following his specialization in pediatric neurology and epilepsy at the Children's Hospital in Cincinnati, USA.