Prof. Ashkenazi is Professor of Pediatrics, a member of the Senate and Incumbent of the Lea and Arieh Pickel Chair for Pediatric Research at the Sackler Faculty of Medicine, Tel Aviv University, a member of the National Council for the Health of the Child, a member of the Scientific Advisory Council, and Director of the Research Lab for Infectious Diseases at the Felsenstein Medical Research Center.
Previously, Prof. Ashkenazi served as the Chair of the Scientific Council, first Chair of the Pediatric Infectious Diseases Group, and Chair of the Organ Transplant Committee of the European Society for Infectious Diseases in Children.
Prof. Ashkenazi, Director of the Pediatrics Department "A" at Schneider Children's for almost two decades, is a resident of Petach Tikva, married to Malka a children's dentist, and father of three. He has published over 280 scientific papers and together with Prof. Moti Shohat, edited a textbook entitled "Pediatrics" that has been published in eight editions since 1985. He is the recipient of international research grants, a member of the medical publications board in Israel and globally, and is invited to make presentations at national and international conferences.
Following his election, Prof. Ashkenazi commented that "I accept this post with a sense of responsibility and mission, and hope that our teamwork will advance quality, comprehensive, empathetic, accessible and innovative pediatric medicine, for the benefit of children's health in Israel, alongside community and hospitals collaboration, while reducing the gaps between the center and the periphery. We must ensure that the sick child receives all-embracing care, physical and mental, suitable to each child and his family."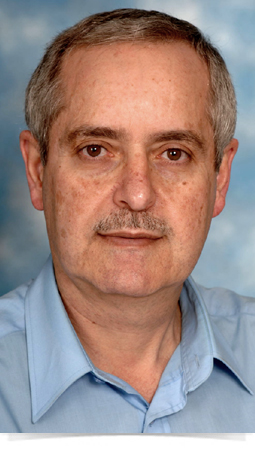 Prof. Ashkenazi