מרכז שניידר לרפואת ילדים בישראל - homepage


Skip page content
Gastroenterology, Nutrition and Liver Diseases Institute
The Institute of Gastroenterology, Nutrition and Liver Diseases at Schneider Children's was selected as one of the centers of Excellence by Clalit Health Services to which the hospital belongs
Date: 26.06.16 | Update: 27.06.16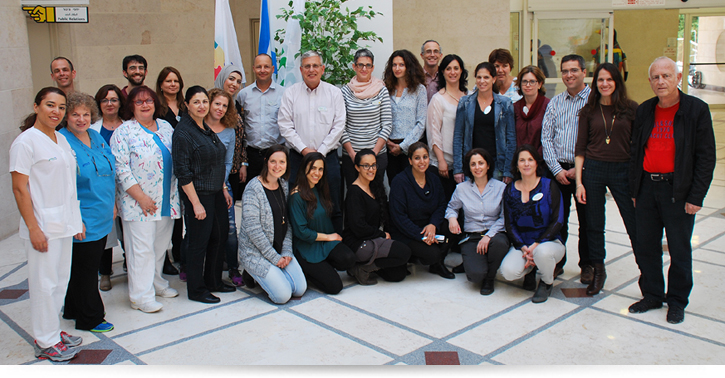 Every two years, Clalit selects units and departments of excellence among its chain of 14 hospitals. Due to their various achievements particularly in medical care, research and technology, 11 centers of excellence were selected recently at a ceremony at Kaplan Hospital.
During the ceremony, Eli Depes, CEO Clalit, said, "Clalit hospitals are exemplary in many fields, and are leaders especially in the arena of quality as defined by the Ministry of Health. In today's reality of competition, the fostering of medical centers of excellence imbues patients with the assurance that they are in the best hands."
The Institute of Gastroenterology, Nutrition and Liver Diseases at Schneider Children's headed by Prof. Raanan Shamir serves infants, children and adolescents in diagnosis and treatment of gastrointestinal, liver and pancreatic diseases and nutritional disorders. The Institute is the largest of its kind in Israel and includes a clinic that treats children from all over the country. The vision of the Institute is to serve as a home for patients and to continue to be recognized along with global leading medical centers in order to promote and conduct professional training and research on the highest standards.
The Gastroenterology Institute was selected by Clalit as a center of excellence because it serves as the only pediatric liver transplantation center in Israel, and for its establishment of special national centers for the treatment of children by capsules, for celiac disease and bowel dysfunction.