מרכז שניידר לרפואת ילדים בישראל - homepage


Skip page content
First Int'l PFAPA Conference
The First International Conference of PFAPA, organized by the Rheumatology Unit at Schneider Children's headed by Prof. Liora Harel, took place recently at the hospital
Date: 19.06.16 | Update: 22.06.16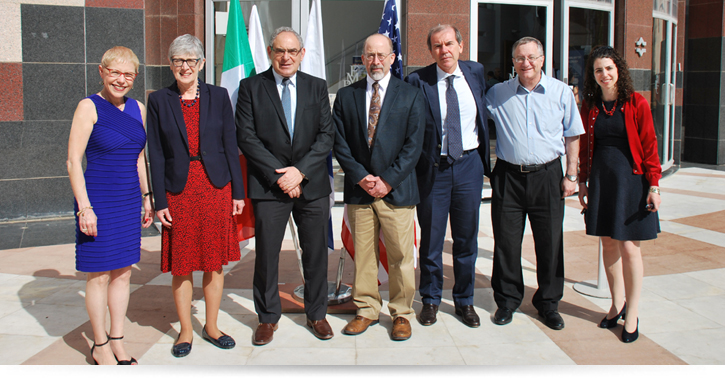 The conference brought together leading international pediatric specialists, as well as local pediatricians, rheumatologists, immunologists, infectious diseases specialists and otolaryngologists.

The symptoms of periodic fever, aphthous stomatitis, pharyngitis and adenitis or periodic fever aphthous pharyngitis and cervical adenopathy (PFAPA) syndrome typically mimic bacterial or viral throat infections, although the source of the disease is neither viral nor bacterial. It is accompanied by attacks of high fever, swollen lymph nodes in the neck, adenoid secretions, and aphthous mouth ulcers. The syndrome was only discovered in 1987 after researchers noted that some children suffered from repeated bouts of fever and throat infections (usually every 3-4 weeks) although throat cultures would always be negative, excluding any bacterial infection. The cause for the syndrome is unknown although its connection to an abnormal immune system is acknowledged.
According to Prof. Harel, "PFAPA Syndrome is diagnosed today by pediatricians who can accord appropriate treatment. In more complex or severe cases, children are referred to a pediatric rheumatologist. It is very important to share knowledge, and I have no doubt that this conference, which brought together leading specialists in this field, enriched all professionals treating these children to ensure the best of care for our patients."
The Rheumatology Unit at Schneider Children's treats children from all over the country and from all HMOs. The Unit collaborates with multidisciplinary sectors in the hospital including Orthopedics, Imaging, Occupational and Physical Therapy. Children typically undergo examination and evaluation by an experienced medical team and receive a variety of treatments for their symptoms.