מרכז שניידר לרפואת ילדים בישראל - homepage


Skip page content
Purim Tips
With the advent of the Festival of Purim, Schneider Children's specialists offer tips how to avoid typical injuries during the holiday
Date: 23.02.20 | Update: 24.02.20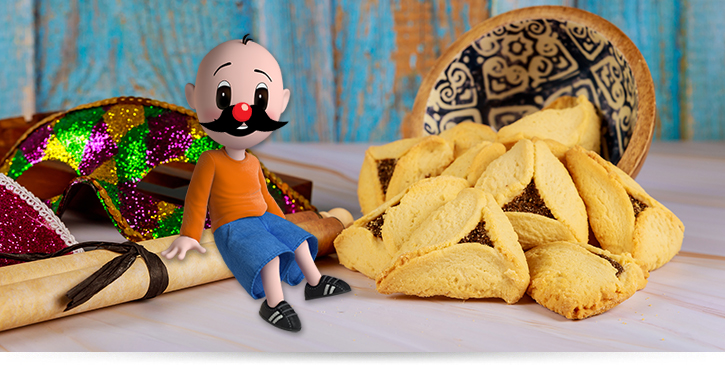 Prof. Yehezkel Waisman, Director of the Emergency Medicine Department (ER) at Schneider Children's, notes that every Purim, children arrive at the hospital suffering from various wounds and injuries typical of the holiday and recommends how these can be prevented:
Cap guns:
Children should be kept away and prevented as far as possible from playing with cap guns of any kind as it can cause injuries and burns. In the event of an injury from a cap gun, the wound must be washed with tap water, bandaged and the child brought as soon as possible to the hospital's ER for medical attention.
Gift baskets:
Traditional gift baskets for children under the age of 7 should not contain small items such as hard candy, almonds, peanuts, walnuts, cashews and seeds, as well as small plastic items which could be inhaled into the lungs.
Costumes and Make-Up:
Fancy-dress costumes should have the seal of approval from the Standards Institute and should be made of non-inflammable material without attachments of feathers, paper, carton or cotton wool. Children should keep their distance from fire especially when they are wearing hats and wigs. Only cosmetics approved by the Ministry of Health should be used. In the event of a suspected skin reaction as a result of makeup, wash the area with water and take the child to a first aid station.
Aerosols and foam sprays:
Aerosols and foam sprays contain chemical substances which are harmful to the eyes upon contact. These items should never be aimed at the eyes. In the event of an eye injury due to contact with these substances, rinse the eyes with tap water and refer the child for medical attention.
Dafna Ziv-Bosani, clinical dietician in the the Nutrition and Dietary Unit, notes that children are apt to eat a lot of candies and confectionary over Purim rather than nutritious food necessary for normal growth. The importance of maintaining proper nutrition should be explained to children and limits imposed where appropriate. Candies should be limited to one or two at the most after a nutritious meal rather than eating all the candies at once. Preparation of "mishlochei manot" (Purim gift baskets) should be prepared at home together with the children, allowing for a better choice of contents, and providing an opportunity to explain the difference between healthy and unhealthy snacks, such as those containing artificial food coloring or large quantities of sugar and fats.