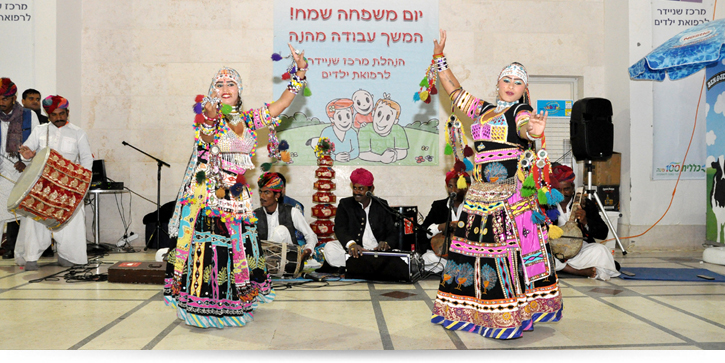 photo: Gidi Shordeker

The "Isek Khan" troupe performed exciting melodies, dances and songs which took place in the lobby of Schneider Children's. The audience included hospitalized children, parents, families and members of staff. Accompanying the entertainers was Dr. Ajo Kumar, Deputy Ambassador of India to Israel.
Our Children is an association of friends that serves as a fundraising and resource arm for Schneider Children's. The organization was established in 1993 by the late Helen Schneider and Iris Langer in order to support the important activities of the hospital. Since its inception, Our Children has donated millions of dollars to the hospital, initiated projects, forged international links and is party to the expansion and maintenance of the hospital as a leader in pediatric medicine in the world.