מרכז שניידר לרפואת ילדים בישראל - homepage


Skip page content
First Liver Recipient Conference
The first conference for families of children who underwent liver transplants was held recently at Schneider Children's.
Date: 25.01.16 | Update: 07.03.16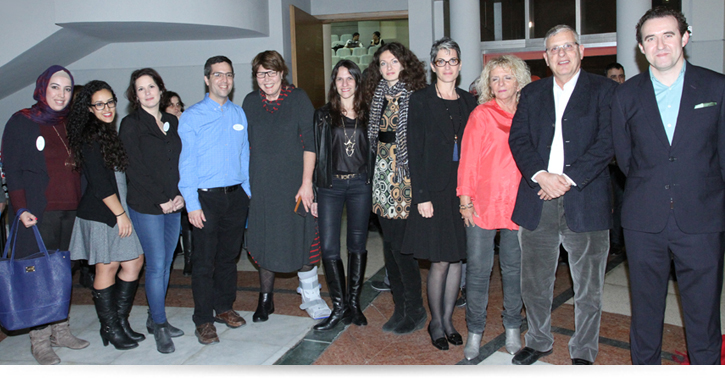 The conference was the initiative of Prof. Raanan Shamir, Director of the Institute of Gastroenterology, Nutrition and Liver Diseases, Dr. Yael Mozer-Glassberg, senior gastroenterologist, Prof. Eytan Mor, Director of the Organ Transplantation Department, Dr. Michael Gurevich, senior transplant surgeon, and Michal Shafir, organ transplant coordinator at Schneider Children's. The gathering took place in cooperation with and wholly supported by the Israel Liver Transplantees Association.
The conference aimed to generate intensive discussion between parents and the medical team, to raise questions and share knowledge. Topics included Pediatric Liver Transplantation: Past, Present and Future; Anti-Rejection Drugs for Pediatric Liver Recipients; Nutrition in Children Post-Transplant, and more.
About 100 families of liver transplantees participated from all over the country, as well as adolescent recipients who accompanied their parents. The interaction between families and medical and nursing staff was very emotional. During the event, the staff said farewell to the "founding generation" of the Pediatric Liver Transplantation Program, who recently retired, among them Prof. Jacob Amir, former director of Pediatrics "C", Dr. Riki Shapiro, former director of the Liver Recipients Follow-Up Unit, and nurse Rachel Beregrin, former transplant coordinator.
Since the inception of the Transplantation Department at Schneider Children's, more than 150 liver transplants have taken place in children and adolescents, who needed the organ donation to save their lives, among them infants of less than one year old. The year of 2014 was marked by the highest number of liver transplants in children: 20.
Schneider Children's conducts the majority of organ transplants in children in Israel, and one of the few pediatric hospitals in the world capable of performing several organ transplants simultaneously. Since its inception, Schneider Children's has conducted over 500 heart, lung, liver and kidney transplants in infants, children and adolescents, with rates of success on a par with leading medical centers in the world.