מרכז שניידר לרפואת ילדים בישראל - homepage


Skip page content
Gala Benefit hosted by Friends of Schneider Children's
A gala benefit to purchase life-saving equipment for the operating rooms at Schneider Children's took place in December at the initiative of the non-profit Friends of Schneider Children's at the Carlton Hotel in Tel Aviv
Date: 21.12.15 | Update: 30.12.15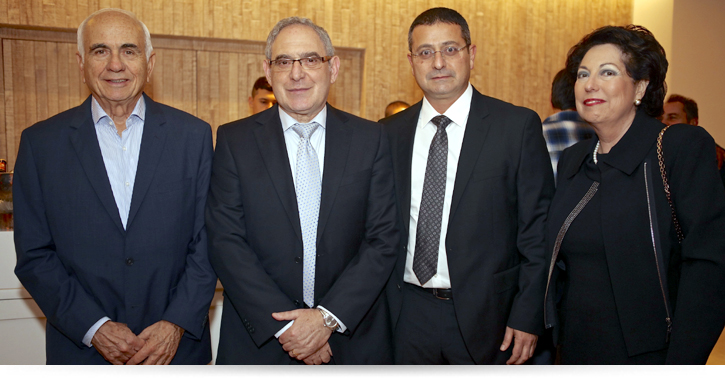 Among the many distinguished guests were Prof. Joseph Press, Director of Schneider Children's, Israel Makov, President of Friends of Schneider Children's, Ronen Tov, Associate Managing Director of Meitav Dash and Chair of the Executive Committee of Friends, Avner Stepak, owners of Meitav Dash, and his wife Michal; Yonnel Cohen (Ayalon Insurance) and his wife, Alona Barkat; Shai Feldman, Managing Director of AIG, and his wife, Shiri; Nir Gilad, Chair of the Israel Company, and his wife; Avi Baum, owners of Hilan; Yossi Lovton of Bauman-Ber-Rivnai; Doron Sapir of Visa Cal and his wife, Nurit; Akiva Moses, past director of Chil; Amnon Radar, Associate Director of Manpower; and brothers Eli and Yuval Orgad, owners of Burger Ranch.
Jimmy Zohar, Managing Director of the Carlton Hotel in Tel Aviv, decided to dedicate the new events hall and donated the gala fundraiser. Chefs Meir Adoni and Eran Nachshon orchestrated the dinner. Yuval Sherf served as Master of Ceremonies at the special event which included a performance by Yermy Kaplan.
Friends of Schneider Children's is an association of supporters which has accompanied the hospital since its establishment in 1992, and assists in development and advancement of many fields such as the establishment of new units, acquisition of equipment, special projects and research.