מרכז שניידר לרפואת ילדים בישראל - homepage


Skip page content
2015 Stats
Date: 21.12.15 | Update: 30.12.15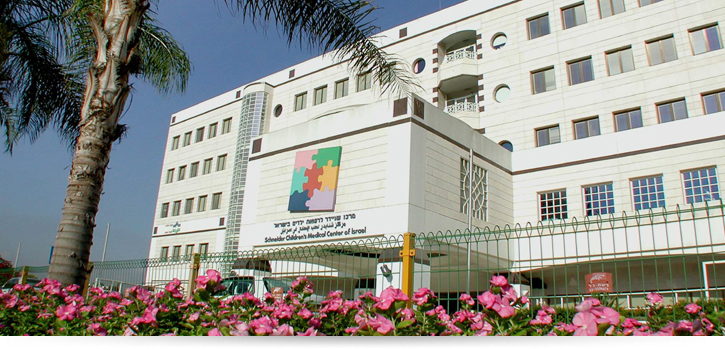 In anticipation of the new calendar year 2016, Schneider Children's reviews accomplishments during 2015:
22 infants and children were connected to the ECMO network, which replaces heart and lung function, among them a 2-month-old infant who was connected to the machine while still in the ER.



13,100 admissions were registered in the various departments amounting to some 74,740 hospitalization days



41 organ transplantations, including 2 children who underwent heart and lung transplants, 26 children who received a kidney, and 13 youngsters who had liver transplants. Among the recipients was a 5-month-old baby, the youngest liver recipient in the country. 38 children underwent bone marrow transplantations.



7,900 surgeries were conducted including 400 cardiac and vascular surgeries and about 340 neurosurgeries



1,800 hemodialylisis treatments were performed in the Dialysis Unit and a further 250 dialysis treatments given at home



1,185 catheterizations were performed in the Cardiology Institute



1,000 premature infants and newborns were treated in the Neonatology Department of among them 200 preemies who weighed less than 1,750 kg. Six premature infants were born in Nepal and transferred especially to the Neonatal Department at Schneider following the devastating earthquake a few days earlier



950 children were treated in the Pediatric Intensive Care Unit



188,000 visits were registered in the various clinics and institutes



50 hard-of-hearing children underwent cochlear implants and were able to start hearing



19 foreign nurses, doctors and residents from various countries including Poland, Latvia, Romania, Nigeria, Kazakhstan, Nepal, Georgia, China, Holland and Kenya underwent advanced training at Schneider Children's



200 research papers were published in professional journals including the prestigious Lancet and Nature. About 150 new research studies were initiated



A delegation of 5 organ recipients from Schneider Children's flew to the Tackers Ski Camp in the Swiss Alps where they met another 50 organ recipients from the USA, Germany, Sweden and Bulgaria



4,000 balloons made up a huge Channukiah that was placed in the hospital's lobby during the Channukah Festival



47 matriculation exams were undertaken supervised by the Educational Center



Innovative "Groovy Breakfasts in a Box" - a signficant upgrade in breakfasts and a new initiative was introduced and is distributed to about 150 patients daily



2 fundraising events were arranged by Friends of Schneider Children's including the annual event to benefit the new Neonatal Department held in the old Tel Aviv port which featured popular Israeli singer/composer, Rami Kleinstein and the gala dinner to beneit the acquisition of life-saving medical equipment which took place at the Carlton Hotel in Tel Aviv with the participation of Chef Adoni. Over 1,500 guests participated



Almost 45,000 children visited the Starlight Center in Schneider operated by Our Children Foundation, which distributed more than 50,000 gifts to hospitalized children as part of their "A Gift for Every Child" program. The non-profit raised about NIS750,000 towards ongoing projects in the hospital



3,200 articles, interviews and stories in the various Israeli media featured Schneider Children's
Schneider Children's comprises 271 beds, of which 50 beds are assigned to Day Care; employs 1,500 doctors, nurses and para-medical professionals, who make every effort to promote the recovery and health of hospitalized children.