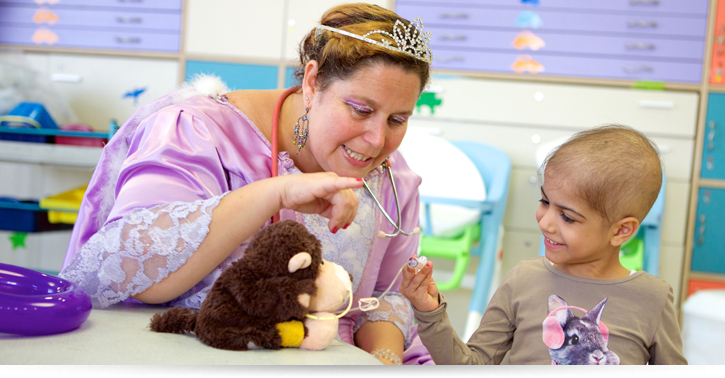 A special course will open shortly at Schneider Children's for the study of hospital clowning and the science of humor. Students will undergo training by a leading team of experts and pediatricians.
Studies will include an introduction to the development of medical clowning in Israel and abroad, image development through students' individual interpretation, and group and individual support during their internship at Schneider Children's. The course is the initiative of Ella Agur ("Cinderella") and Ram Berlin ("Goody"), both experienced hospital clowns at Schneider Children's.
Among the varied topics students will encounter during their work in the hospital are clowning, doll making, coping with stress, collaborating with the medical and para-medical teams, working with various populations with special needs, creative thought and personal space definition.
A team of 12 hospital clowns ("humor scientists") work at Schneider Children's within the framework of the Educational Center's activities. The clowns work in all departments and clinics in the hospital dressed in various costumes to which both children and adults relate well. Through their funny figures and antics, hospital clowns help to alleviate pain, and cheer, calm and engage the children allowing them to forget for a while their illness and treatments. They form part of the medical team in each department, using humor and creative thought to reach each child. Hospital clowns improve the child's mood and feelings of well-being through laughter and in so doing, encourage and strengthen both parents and staff alike.
For further details and registration, contact Ella Agur at 054-7536251, or Ram Berlin at 054-5350939 or write geloclown@gmail.com.