מרכז שניידר לרפואת ילדים בישראל - homepage


Skip page content
48 Hours: 7 Organ Transplants
The last week in July was especially dramatic at Schneider Children's. Within 48 hours, 7 children received a new lease on life following organ donations in a marathon of operations, one after the other.
Date: 03.08.15 | Update: 31.08.15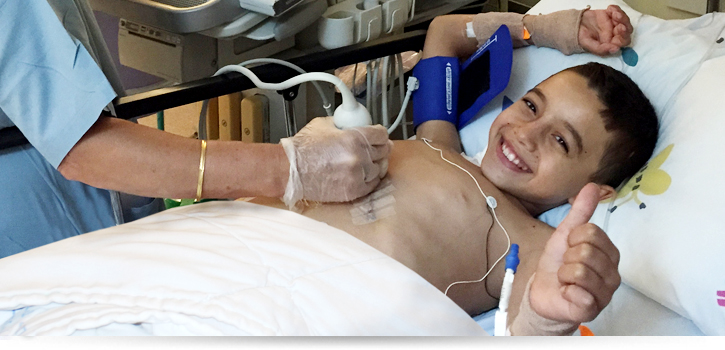 Over two nights and two days, a 14-year-old boy received a heart and lungs; a boy of 6 and another of 9 underwent liver lobe transplants and another 4 children aged 4, 9 and two of 16 underwent kidney transplants.
Schneider Children's performs the majority of organ transplantations in children in Israel and is among one of the few pediatric institutions in the world able to conduct several organ transplantations at the same time. The marathon transplant operations demanded special readiness of hospital teams. They included the Surgical Suite, pediatric transplant surgeons, anesthetists, ultrasound technicians, cardiologists, gastroenterologists, nephrologists, operating nurses and intensivists.
Since its founding, Schneider Children's has conducted over 500 organ transplantations of the heart, lungs, liver and kidneys in infants, children and adolescents with a success rate on a par with leading pediatric institutions around the globe.