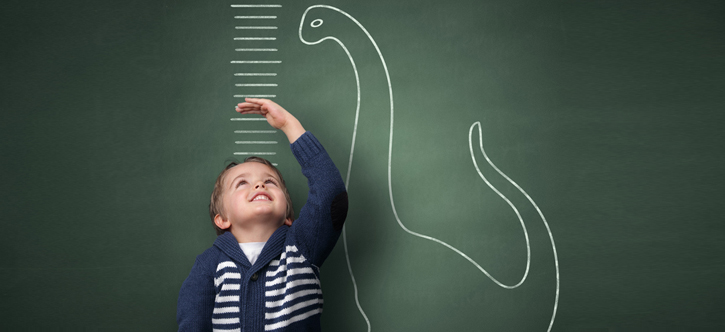 Specialists at Schneider Children's have demonstrated that a unique formula given to healthy, short-stature and underweight children over a period of 6 months significantly improved their height and weight, while maintaining a normal BMI (body mass index). The special supplement, developed by specialists at Schneider Children's, is not meant for children whose short stature is a result of a lack in growth hormone. The results of the research appeared in the December 2014 edition of the prestigious international publication, The Journal of Pediatrics.
Heading the research were Prof. Moshe Philip, Director of the Institute of Endocrinology and Diabetes and Prof. Raanan Shamir, Director of the Institute of Gastroenterology, Nutrition and Liver Diseases, together with senior endocrinologists Prof. Leora Lazar and Dr. Yael Leventhal, and dietician and endocrinology researcher, Dr. Michal Yaakobovitch-Gavan.
The study examined the effectiveness of the new formula containing protein, fats, carbohydrates, vitamins and minerals on children's height. About 200 thin, pre-pubertal children of short-stature (under the 10th percentile of height:weight ratio) participated in the research. The participants were randomly divided into two groups. Over the ensuing 6 months, the first group received the new formula while the control group received a placebo.
Research results demonstrated that the nutritional formula has the potential to influence the growth of thin, short children. Marketing the formula is currently underway for commercial distribution.
In view of the success of the initial research, the Institute of Endocrinology and Diabetes at Schneider Children's will be starting a new study for growth stimulation among healthy, short-stature pre-adolescents, which will be similar to the first study. Participants will be girls over 10 years of age, and boys over 11, whose height and weight are beneath the 10th percentile. The youngsters will be given the formula appropriate to their gender. The aim of the research is to demonstrate that the formula can spur their growth. The study has been approved by the Helsinki Committee at Schneider Children's.
Evaluation of growth is assessed according to measurements of height, weight and head circumference. Periodic follow-up indicates the youngster's placement in growth tables relative to others of his age, the rate of growth and growth pattern. The final height of the child depends on his genetic potential, although this is also influenced by other factors such as age of start of puberty, speed of pubertal development, nutrition and health, physical activity and so on.
For registration and further information, kindly contact Naama Glickman, research coordinator at 972-3-9253833/3778, naamagl@clalit.org.il.